PAESTUM | 3 pristine Greek Temples resting on the ruins of incredible urban engineering
There is a long procession from street to wall to temples that isolates the site from its surroundings. The wall encloses the entirety of the city with watchtowers every once in awhile.
Paestum is the site of 3 major Greek temples, dating back to 600-450 BC. Some argue it is a birth site of the Doric Order. These columns are about 10 ft in diameter, with the same significance as the Pantheon in terms of impact.
"Now because I am your professor, I would never suggest that you jump the fence and run into the temple. But if you think of doing such a thing on your own, I would consider going to the far back corner where they can't see the fence as well..."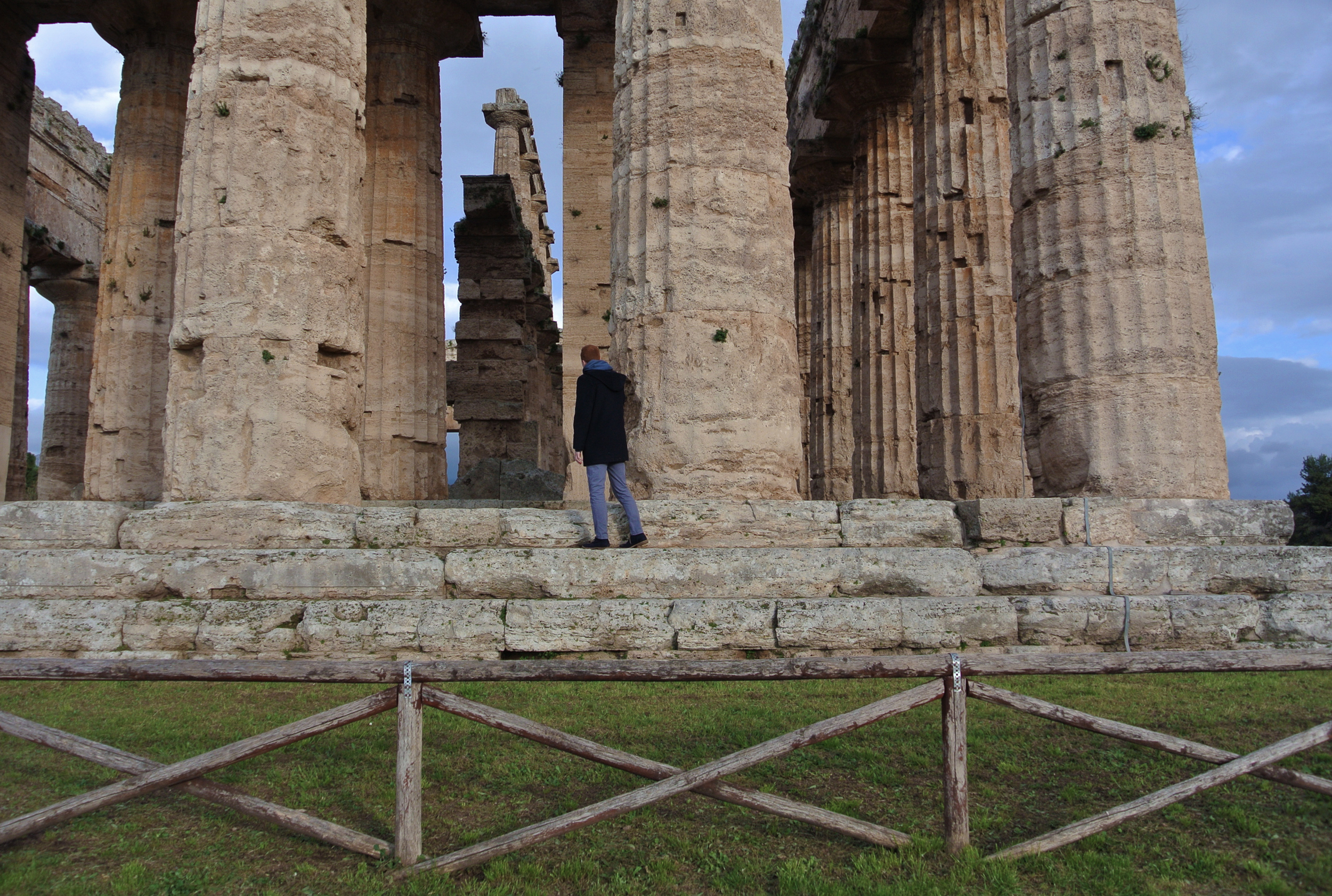 The clouds seeped down the mountains so that the two become one vague bucolic backdrop.
Wildflowers settle on the site like a thick and comfortable dust